Niilo mobile app is here!
Niilo is a mobile application running on Android and iOS devices. Niilo supports its users in everyday life and activates participation. Niilo's slogan is
"from a recoveree to a recoveree"
because it is developed by service users.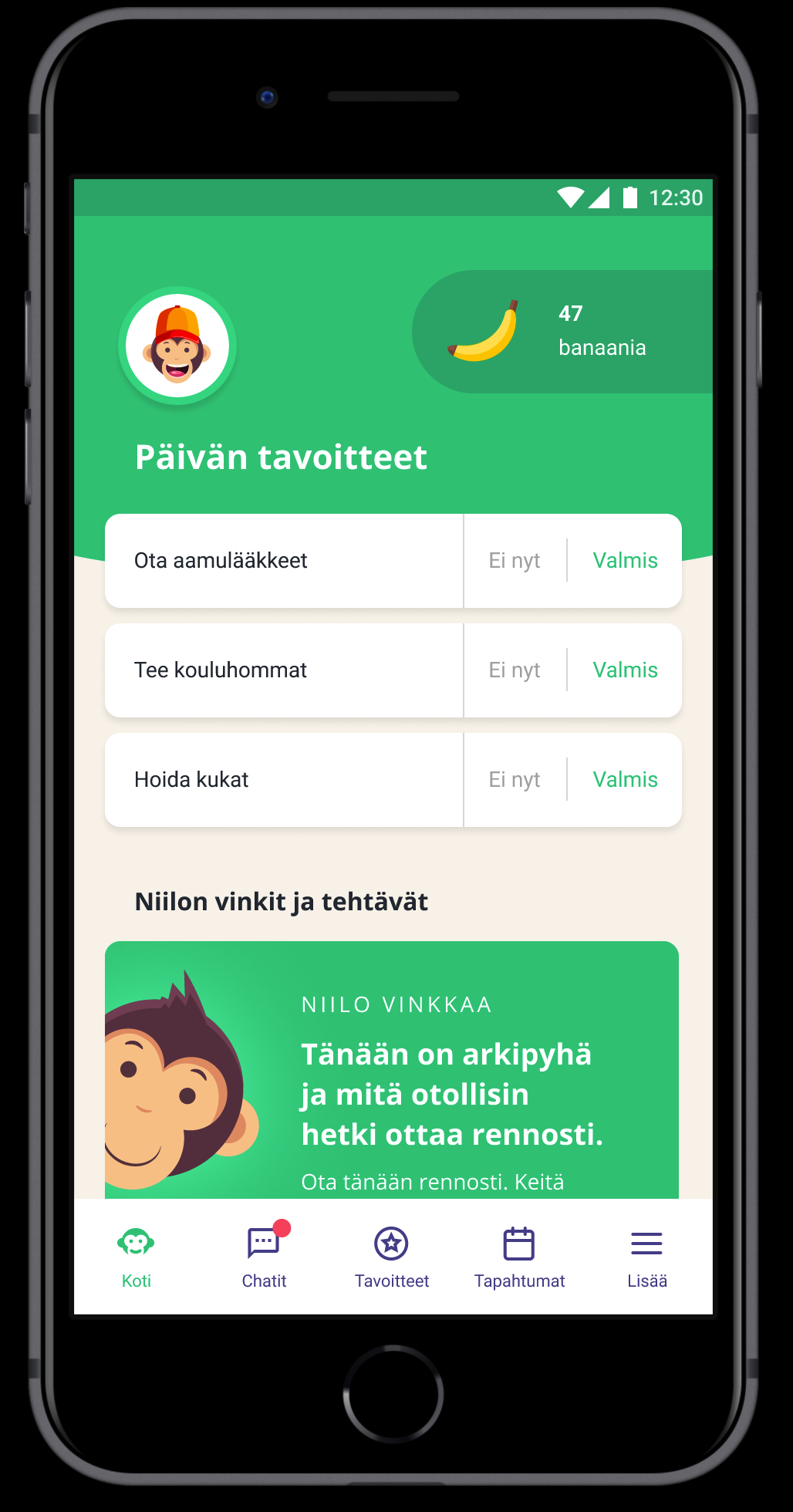 Niilo mobile app is here!
As a Niilo user you can define
Achieving your goal is rewarding and fun. First you get some bananas and then you start to earn the fancy hats.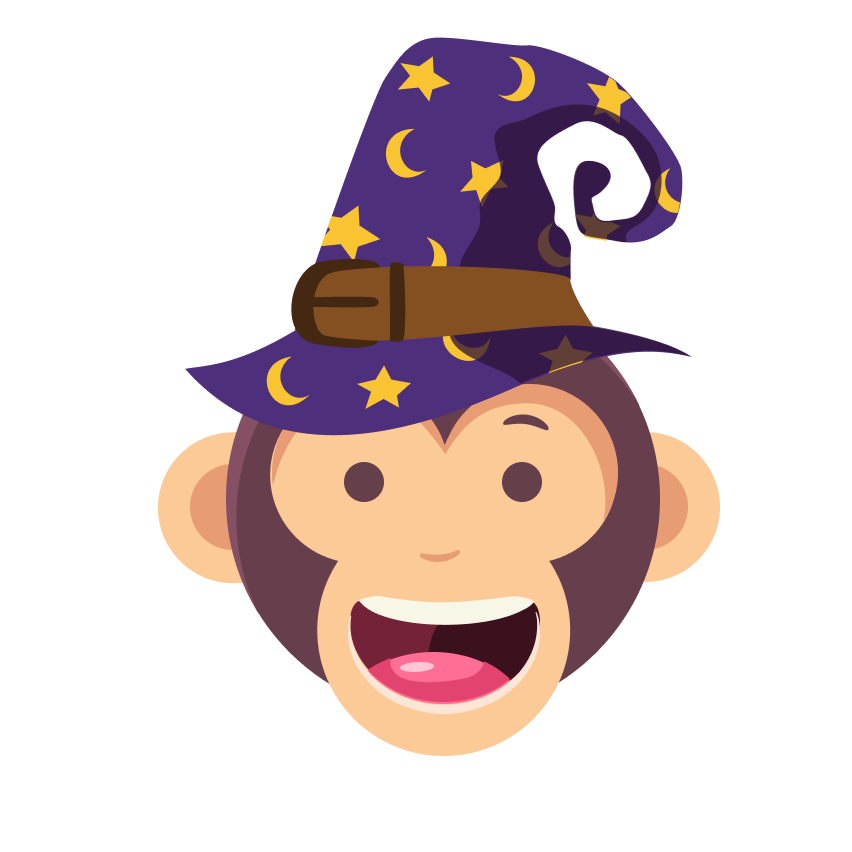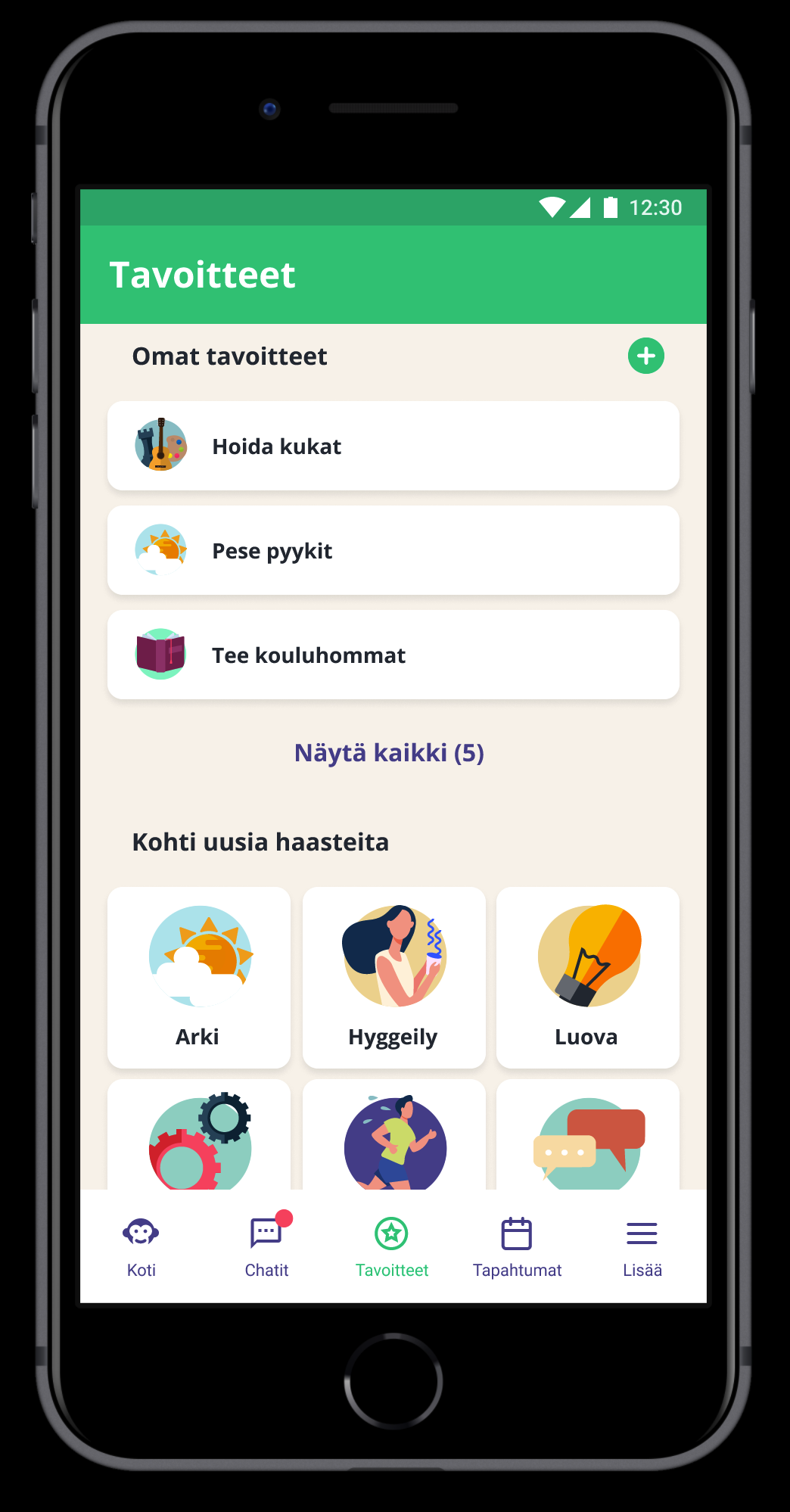 Niilo mobile app is here!
In Niilo you can
with chat feature. Discussion topics vary from movies to every day life.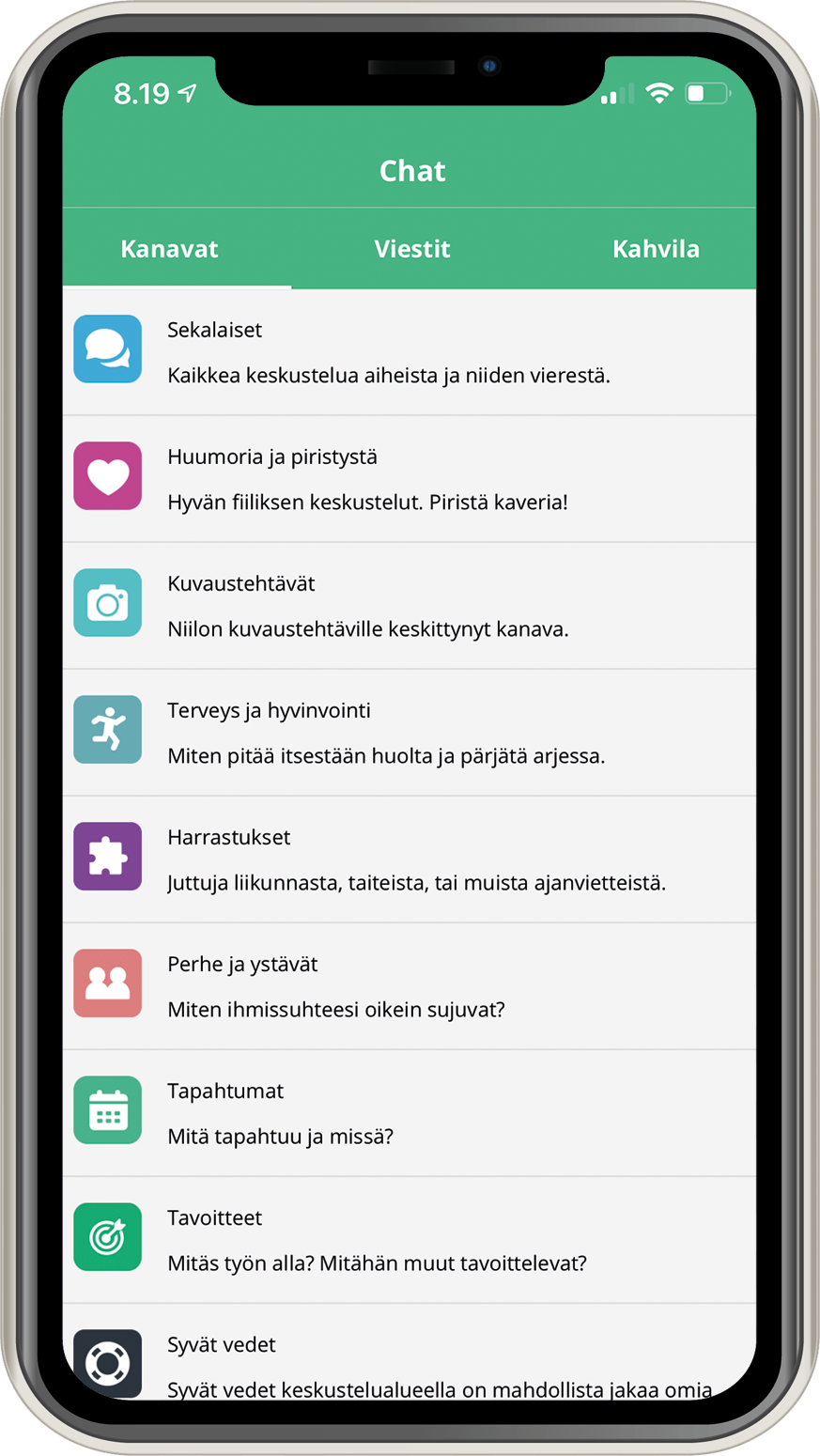 Contact us!
If you are interested in Niilo mobile app, please contact us with the form below or email niilo@niemikoti.fi.